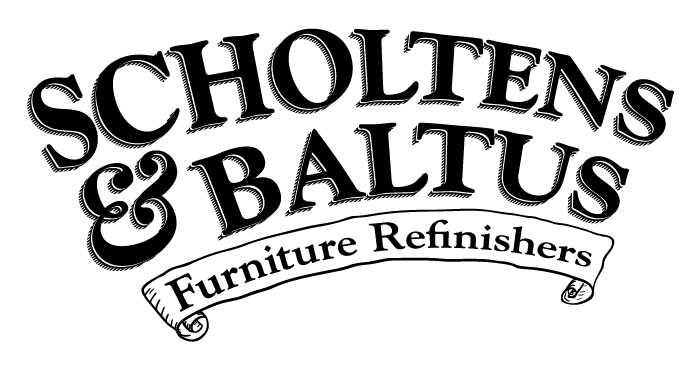 Business identity built for Scholtens and Baltus Furniture refinishing.
Scholtens and Baltus is a long standing furniture refinishing company located in the heart of Niagara, Ontario. The company has been handed down through the generations, along with its time-honed tradition of the maintenance and rebirth of quality furniture. In the past decade Scholtens and Baltus has revamped their processes and materials to be green and eco-friendly. Making a socially conscious decision to make furniture care both affordable and sustainable.
BCS Design was contracted to create a new business identity for Scholtens and Baltus. We have begun with a new logo and visual branding for the company. The new logo is a classic representation of typographic styling that suits the company's business standards and mentality.  
BCS Design's next project is to revamp Scholtens and Baltus website. You can see their current website @

www.scholtensbaltus.com